This page shares my personal resources and recommendations all in one place for your convenience! These are all products/websites/apps that I use and strongly recommend! If you have any questions please don't hesitate to ask!
Disclosure: This page contains affiliate links. Affiliate links do not cost anything extra to you, but they will help support myself and this blog. Thank you!
BLOGGING
GoDaddy – I use GoDaddy to host this very website and it is also where I purchased my domain name! I have never had a problem with them, their customer service is great, and their services are affordable. If you're a new customer, they offer discounts all the time!
SiteGround – For my new financial blog (The Debt Chronicles), I decided to use SiteGround. SiteGround was the top rated hosting website so I decided to try something new! I use them for hosting my website and I also purchased my domain name through them. Their prices are very affordable as well!
Boardbooster – Boardbooster is a pin imaging service that does the work for you! I pay for the $10 (or 1,000 pin)/month plan and have gained over 1,500 Pinterest followers in less than a year! It's easy to customize and they keep track of everything for you!
Teachable – If you're thinking about creating a course of some sort, I definitely suggest using Teachable. It's user friendly, customizable, and offers many options. You can use the service for free or choose from a couple of paid options. If you've taken an online course before, it's likely that it was hosted on Teachable! It's also the tool I used to create my Mini Meal Prep Guide!!
ConvertKit – ConvertKit is a great e-mail marketing tool where you can create opt-in forms, landing pages, e-mail sequences, andmuch more. There are various payment plans depending on your needs. This is the first and only e-mail service I have used!
Making Sense of Affiliate Marketing Course – Michelle Schroeder, blogger over at Making Sense of Cents created this wonderful, information packed course. She makes over $50,000 per MONTH in affiliate sales so she definitely knows what she's talking about. Many affiliates I work with now are thanks to this course!
Building a Framework Course – Abby Lawson, blogger over at Just A Girl and Her blog created this course which takes you step by step to create a profitable blog. It's extremely organized and comes with many things including videos, reading material, and printables. It's great for beginners and seasoned bloggers!
HEALTH
Ritual Vitamins – I take 2 Ritual vitamins every single day! They're multivitamins designed for women, containing only the ingredients we actually need. For a full review of these vitamins check out this post!
Maca Powder – I purchase mine from The Maca Team. There are several types of maca each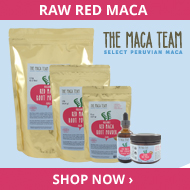 with various benefits, and you can visit their website to take a survey to determine which type is best for you! So whether you want more energy, clear skin, or to reduce anxiety/depression, you'll find what you're looking for!
Vitamin Shoppe – If I'm searching for any supplements I always check Vitamin Shoppe. They typically offer the best prices and discounts on tons of products!
FitPacker Meal Prep Containers – Many, many of my readers and friends have purchased these containers because I always recommended them. They are the best, they're affordable, and they last a very long time! If you need some meal prep ideas check out this post!
$5 Meal Plan – This website is something I wish I created! For only $5/month you will receive a simple, affordable meal plan every week according to your preferences. They offer 30 minute meals, vegetarian meals (that can be turned vegan), paleo meals, etc. It'll save you a ton of time each week.
Veestro – Healthy vegan meals. Pre-made, delivered to your door. Enough said.
MISCELLANEOUS 
I now have an Amazon Influencer website where you can easily find all of the products I use and recommend! From my favorite books to skin care to bluetooth head phones, you'll definitely find something you want to get your hands on!